Rotary Chair Front Stability Testing Machine GT-LB06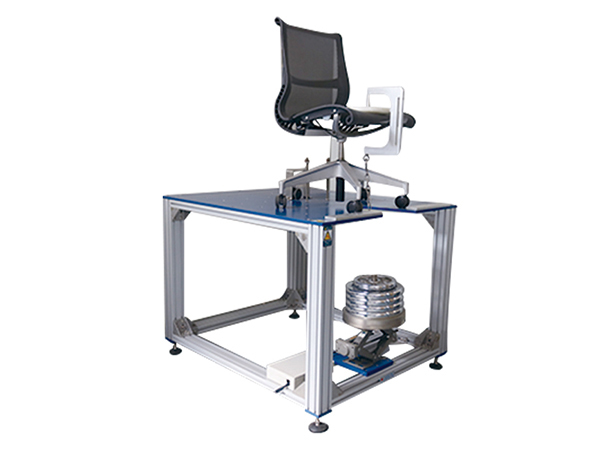 Application
Rotary chair front stability testing machine is designed to test chair's stability when forward movement is carried out.
Working principle
Placing the testing chair in front of a working table, block its front legs with baffles, and enforce some load on chair's seat surface. After that, give a 20N's forward force on its load point, and see whether the sample will lean forward or not. In this way, the front stability of our chairs could be evaluated.
Key Specification
Model
GT-LB06
Test load
600N (135 lbf.) (accumulated weight)
Horizontal force
20N (4.5 lbf.)
Loading point
Seat surface center, 60mm from front edge
Weights basket
Manual controlled lifting
Seat surface load pad
Diameter: 200mm, camber surface: R300mm
Loading rod
Diameter
19mm
End
A type: Spherical SR19mm
B type: 45°Taper
Dimension
100x140x105cm
Weight
≈200Kg
Standard
ANSI/BIFMA X5.1 - 2011 Section 12.4 , EN 1335-3 Section 7.12
Standard Accessories
Weights basket, Seat surface load pad, Load weights, Weights holding device