Mattress Hardness Testing Machine GT-LA04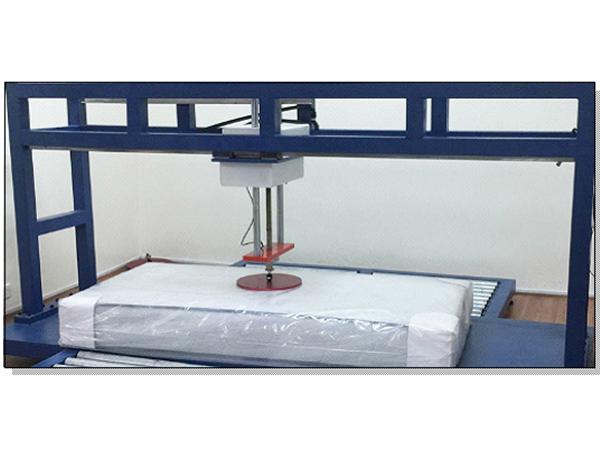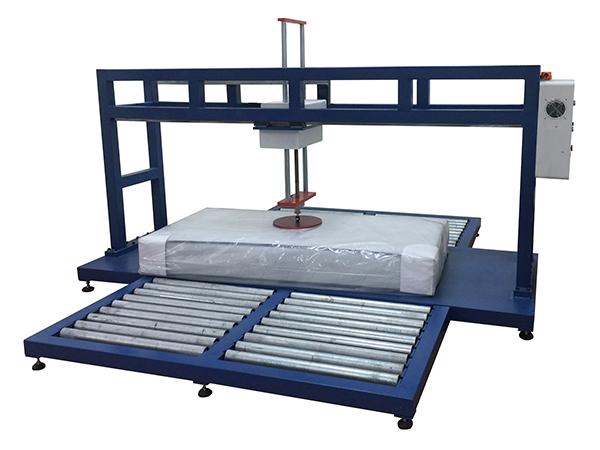 Application
The mattress hardness testing machine is used to evaluate the hardness. It is widely applied to industries of foam products, mattress, car seat etc. It is used in laboratory for quality control in production line.
Principle
Universal hardness and hardness measurements are based on a physical property called indentation force deflection. The hardness is calculated by determining the ratio of the thickness after being compressed and the original circular indentation force. The computer receives the signal from the sensor and record the extent of indentation when the platen stresses on the specimen. In order to compare the test results, the size and thickness of specimens must be the same.
Key Specification
Maximum Capacity
0-5000N
pressure plate
Diameter: 344± 5mm
Diameter: 355mm
Thickness: 12 ± 1 mm
Spherical radius : 800mm
Test speed
0.001--500mm/min
Control method
Computer control
Dimension(WxDxH)
320*320*160CM
Weight (Kg)
≈700Kg
power
1∮ AC 220V 50Hz
Standards
ASTM F1566
BS EN 1957, QB/T 1952.2
Standard accessories
Data line 1 pc Pressure plate 2 pc Pulley support frame 2 pc