Foam Material Combustion Testing Machine GT-LE01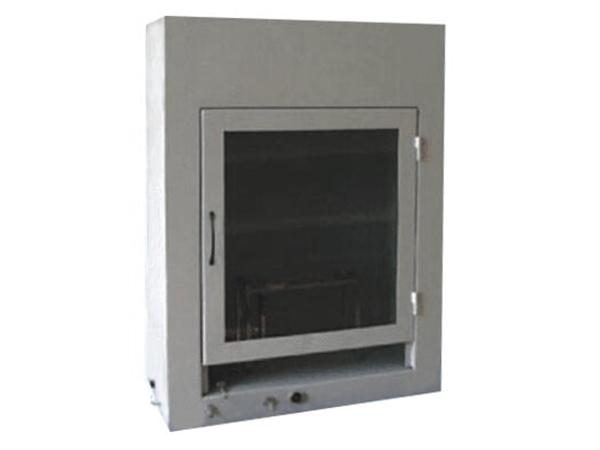 Application:
Suitable for laboratory evaluation under the condition of less than 250 kg/M3of foam under small sample in the small flame combustion performance.
Feature:
1.Use the cold plate which is usually used to automotive manufacturing to CNC machine center molding, beautiful appearance, high-grade.
2.Outdoor grade powder paint technology, high quality, long-term use such as new, no discoloration.
3.Digital control components, easy to use, safe and reliable.
4. Dedicated burner which meets the standard , flame height adjustment convenient and stable.
Key Specification
Model
GT-LE01A
GT-LE01B
Burning pipe diameter
9.5±0.5mm
Burner wing top
Opening length: 48±1mm, Width: 1.3±0.05mm
Opening length: 48±1mm, Width: 3±0.2mm
Burning nets
215×75mm. The ends are folded at right angles. Height: 13mm
Flame height adjustment
10-60mm
Flame angle
0°
Ignition time range
0-99.99s
Residual combustion time range
0-99.99s
Time accuracy
0.01s
Inner box size
600×300×760mm
Dimensions
650×350×1000mm
Weight
50kg
Power
1∮, AC 220V 50Hz
Standards
GB/T8332,ISO9772
ISO 3582