GT-KC10A Bally Resistance Flexing Tester

Application
To determine the resistance of a material to cracking or other types of failure at flexing creases. The method is applicable to all flexible materials and in particular leathers, coated fabrics and textiles used in footwear uppers.
Details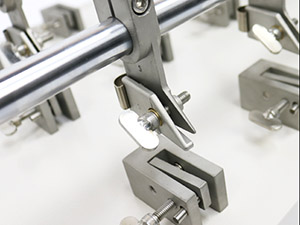 Fixture Group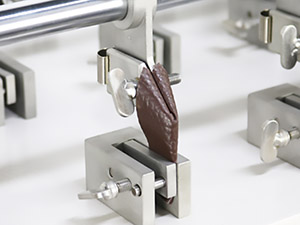 Fix one end of the sample on the upper fixture and fix the other end of the sample with an angle of 90° by the under fixture.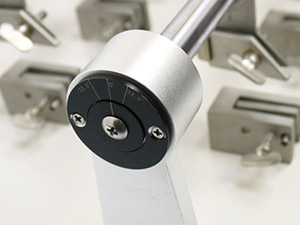 The bending angle indicator: indicate the bending angle of the upper fixture and help modify the angle of the upper fixture.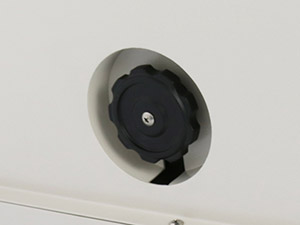 Adjustable handwheel – Modify the upper fixture to 0°. When the indicator is 0°, the upper fixture is in horizontal state and the angle between upper fixture and under fixture is 90°.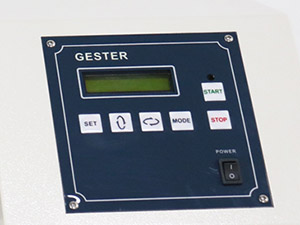 LCD Control panel- for setting parameters
Specification
Model
GT-KC10A-6
GT-KC10A-12
GT-KC10A-24
Test position
6Sets
12 Sets
24 Sets
Flexing angle
22.5° ± 0.5°
Flexing speed
100 ± 5 cycles / flexes per minute
Counter
LCD 0 - 999,999.( Adjustment)
Sample size
70 ± 5 x 45 ± 5 mm
Power supply
Customizable
Dimensions ( L x W x H )
700x300x340mm
780x450x360mm
1100x510x220mm
Weight
About 45kg
60kg
70kg
SATRA TM 55; IULTCS/IUP 20-1;
ISO5402-1; ISO 17694 ; EN 13512 ;
EN344-1 section 5.13.1.3 and annex C;
EN ISO 20344 section 6.6.2.8;
GB/T20991 section 6.6.2.8;
AS/NZS 2210.2 section 6.6.2.8;
JIS-K6545;
Equipped with A type of upper grips.
ISO 32100 ; DIN53351;
GE-24;ASTM D 6182
Equipped with B type of upper grips.
Accessories
| | | |
| --- | --- | --- |
| Standards Accessories | Power line | 1pc |
| Optional Accessories | GT-KD20 Hydraulic Rocker Pressure Tester | (Cutter: 70 ± 5 x 45 ± 5 mm) |