Water Resistance Testing Machine(Maeser Water Penetration Tester)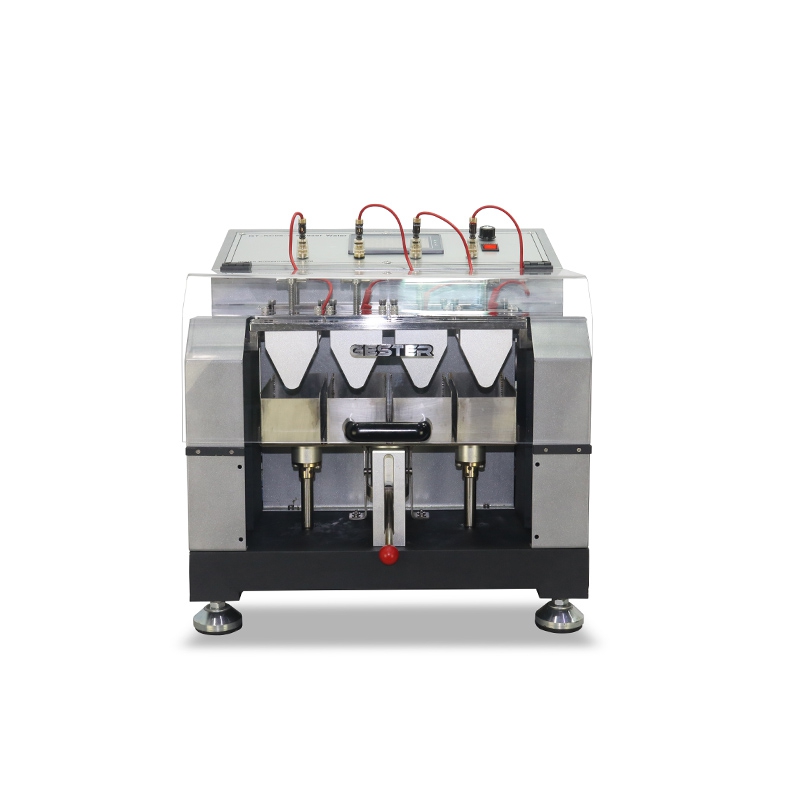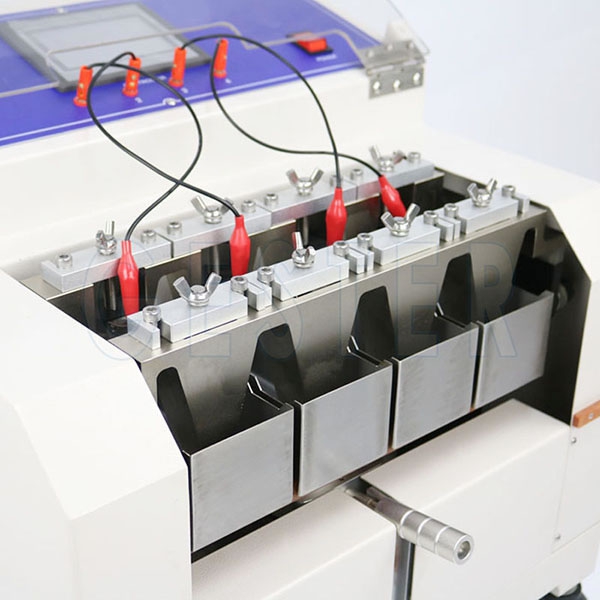 The Maeser water penetration tester is one type of our water resistance testing machines for leather materials. It is used to evaluate the water resistance of shoe leather as described in ASTM D2099, while the weight and resistance of clean steel balls, which will be placed into test specimens during test, shall conform to this standard too.
This leather testing equipment adopts special design and state-of-the-art sensors, and it will automatically stop registering and display time duration (or cycle number) as soon as water penetrates to the interior or preset test time (or cycle number) expires.
Specification
Model
GT-KC05-1
GT-KC05-2
GT-KC05-3
Position
4
Control method
Touch-screen control, 0~999,999
Clamps
V-shaped
Clamps tip radius
4mm
7.5±0.5mm
Moving fixture flexing displacement
25.4±1.3 mm
Non required
Moving fixture flexing angle
Non required
30 ± 1 °
32 ± 1 °
Test speed
90±5 r/min
Shutdown method
Electrode induction
Sample size
101.6 x 101.6 mm
114 x 114 mm
Power supply
Customizable
Dimensions( L x W x H )
49x45 x45cm
Weight
55 kg
Standards
ASTM D2099
SATRA TM34 Type 1
SATRA TM34 Type 2, ISO 5403-2
Standard Accessories
| | |
| --- | --- |
| Stainless steel ball | 550g |
| Electrode induction line | 4pcs |
| Power line | 1pcs |
Option Accessories
| | |
| --- | --- |
| GT-KD20 Hydraulic Rocker Pressure Tester | (Cutter: 101.6x101.6 mm and114 x114 mm) |
| Electronic balance | (300g / 0.01g) |