Dynamic Strength Testing Machine (Guardrail and Handrail Strength Tester)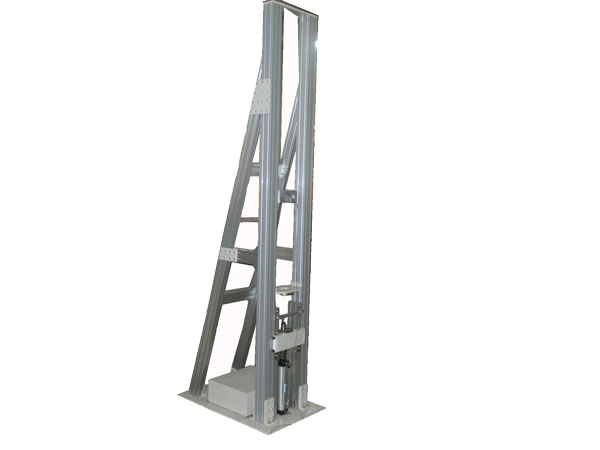 The dynamic strength testing machine is designed to evaluate the dynamic strength of guardrails and handrails on recreation facilities that are intended for children, and it is constructed according to ISO 8124 and EN 71-8 standards. In addition, it can be simply called guardrail strength tester or handrail strength tester.
Principle of the Dynamic Strength Testing Machine
When this dynamic strength tester works, a sudden horizontal impact stress is applied to the guardrail or handrail through a pad by a falling load, and then please check if there is any functional damage.
Technical Data of the Dynamic Strength Testing Machine
| | |
| --- | --- |
| Model | GT-M76 |
| Load | 25±1kg |
| Drop height | 125±10mm |
| Impact method | Free fall |
| Impact force | 30J |
| Pad size (L×H) | 200×50mm |
| Sample height | 90-240cm |
| Power supply | AC220V/1P/50Hz/3A |
| Dimensions | 500×500×2500mm |
| Weight | Approx. 140kg |