Vibration Testing Machine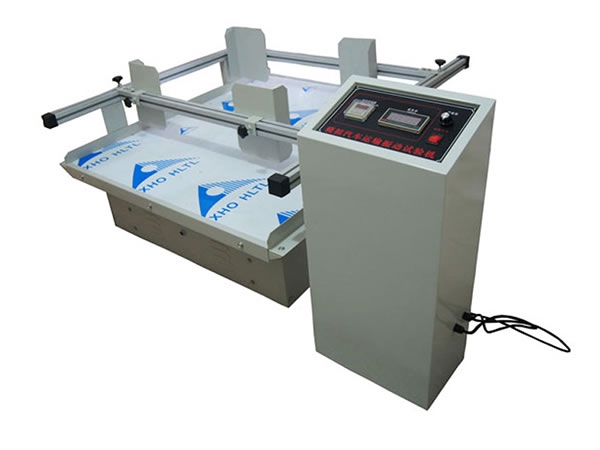 The vibration testing machine is designed to conduct vibration tests (fixed-displacement test) for toy, gift, furniture, computer, auto part, ceramic artware, communication equipment, electronic product and the like to evaluate their performance during road, rail, air or ocean transportation. In this regard, the vibration testing machine is also known as transport journey simulator or simply transport simulator.
Features of the Vibration Testing Machine
1. Our vibration test equipment uses a digital instrument to reveal vibration frequency, and its synchronous belt generates a low noise level during work.
2. Test samples are loaded by the guide rail to realize safe and convenient operation, while the DC motor speed control offers stable performance with high load capacity.
3. For this vibration testing machine, its pedestal is manufactured from heavy-duty channel steel, and it is equipped with a rubber anti-vibration pad. In addition, anchor screws are not necessary for the vibration tester installation.
4. This vibration testing machine delivers similar performance when compared with American products, but its price is 90 percent lower.
Technical Data of Vibration Testing Machine
| | |
| --- | --- |
| Model | GT-M11 |
| Max. load | 100kg |
| Vibration frequency | 150-300rpm |
| Vibration amplitude | 25.4mm |
| Vibration mode | Fixed-displacement (repetitive shock) |
| Simulated vehicle speed | 25-40km/h |
| Platform size | 1000×1100mm |
| Speed control mode | DC or AC |
| Power supply | 220V/50Hz |
| Power consumption | 1hp |
| Machine weight | 200kg |
| Ambient condition | 5-40℃, ≤85%RH |
| Standards | EN71, ANSI, UL, ASTM, ISTA |