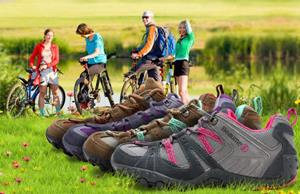 Footwear Material Safety Testing Solution
GESTER has always been the cooperative partner of shoe manufacturers. With scientific attitude and professional technology, we are capable of providing considerate services to our partners. Our company enjoys sound reputation in the shoe manufacturing industry because of the full range of products and complete functions, which bring us a great many of customers, including the famous shoe manufacturer such as ADDIAS, Nike, and some others.
Main Product for Footwear Testing
Whole shoe flexing tester, footwear water resistance tester, shoe abrasion tester, footwear compression and puncture tester, rubber abrasion tester, whole sole flexing machine, fibreboard flexing tester, upper flexing tester, belt flex tester, heel impact tester, safety footwear impact tester, resilience elasticity tester, heat resistance tester, shoe dielectric resistance tester, whole shoe flexing cold resistance tester, shoe lace abrasion resistance tester, and shoelace-eyelet abrasion tester.