Compression and Deformation Tester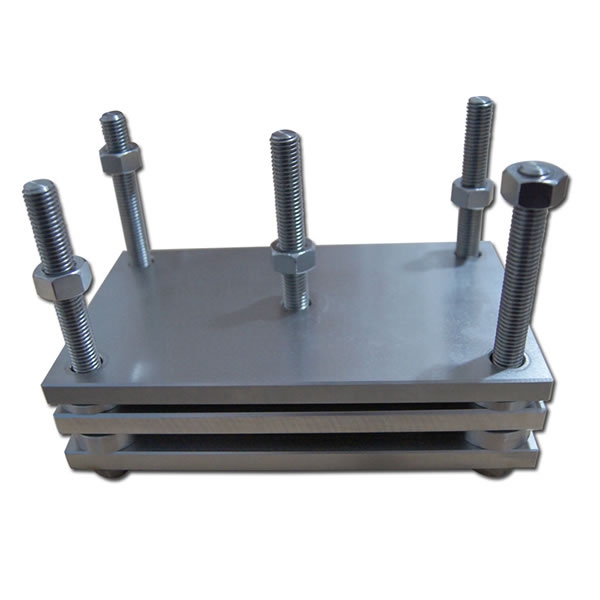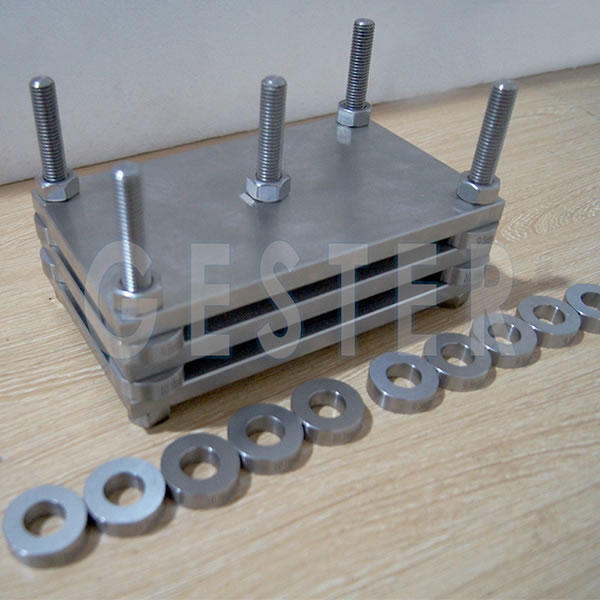 The compression and deformation tester is used to test the restorability of the rubber under static compression.
The test piece is clamped between the plates of the rubber product testing equipment. The compression and deformation tester is designed with tightening screws for compression. Afterwards, the test piece shall be put in the oven with specific temperature. Generally, the heating time shall be 22 hours and 70 hours at the temperature of 70°C and 100°C, respectively. After that, users shall take the test piece out of the oven, cool it for 30 minutes, and calculate the compression deflection rate with the following formula.
(Rubber thickness before compression)- (Rubber thickness after compression)÷(Rubber thickness before compression-spacing board thickness)×100
Technical Parameters of Compression and Deformation Tester
Model
GT-KB22
Test piece size
Rubber: 28.68×12.7mm (Dia.×height)
Foamed plastic: 50×50×25mm (L×W×H)
Spacers
5mm: 3, 12.5mm: 3, 25mm: 3
Dimension (L×W×H)
20×12×10cm
Weight
12 kg
Standards
CNS 3560, CNS 10487, JIS-K6301, ASTM D395, GB 7759
Test Piece Hardness
Compression Rate
Thickness of Pressing Plate
ASTM
JIS
Below 45
Below 40
40%
7.62mm
45-65
41-60
30%
8.89mm
65-85
61-80
25%
9.52mm
Above 85
Above 81
20%
10.16mm
Related Names
Deflection Compression Testing Machine︱Laboratory Testing Equipment